Resveratrol news has been featured the main stream media recently...


Resveratrol has gained a lot of attention for its reported antiaging and disease-combating benefits. Early research, mostly done in test tubes and in animals, suggests that resveratrol might help protect the body against a number of diseases, including heart disease, cancer, Alzheimer's disease, diabetes and more. Read More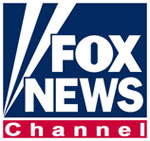 January 19, 2007 / David Stripp

Resveratrol is the ingredient in red wine that made headlines in November when scientist demonstrated that it kept overfed mice from gaining weight, turned them into the equivalent of Olympic marathoners, and seemed to slow down their aging process. Few medical discoveries have generated so much instant buzz. Read More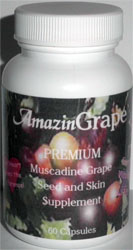 FACT
: North Carolina Muscadine Grapes have over 44 times as much Resveratrol as bunch, cluster, or wine grapes and have 20 pairs of chromosomes compared to only 19 pairs for other grapes. That's why researchers believe the Muscadine has so much more phenolic compounds, vital nutrients, and powerful antioxidants for your good health.
The Muscadine Grape is native to North Carolina persevering over hundreds of years to with stand adverse growing conditions and fatal diseases that affect other American and European grapes.
Premium Muscadine Grape Seed and Skin Supplement Facts
Serving Size: 2 capsules ( 650mg each)
Servings Per Container: 30
Amount Per Serving
Muscadine Grape Seed and Skin
1300 mg.*
*Daily Value not established
Other Ingredients: Veggie Capsules

No additives or preservatives.

Suggested uses Adults take 2 capsules daily after breakfast or lunch with water, Preferably one or two hours before or after any medications you may be taking.

In other words, just don't take at the same time with medications.
CONTACT: support@amazingrape.com for update and order status.